WA100 2019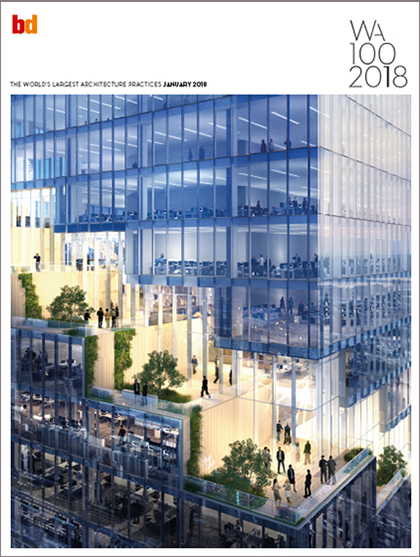 A survey of the world's largest architectural practices.
The who's who of international architecture returns for its 26th year. WA100 2019 ranks the top 100 architectural practices in the world, using data compiled by Camargue on behalf of BD.
Architecture's definitive guide
WA100 is the only list available comparing practices around the globe. Now in its 26th year it has become an established reference point for international research.
Editorial content:
Top 100 chart - the top 100 practices are listed and ranked by the number of architects they employ.
WA100 profiles - a closer look at individual practices and their activity over the past year
Market sectors - the top leading practices in 15 sectors, ranked by fee income
Purchase your copy today